Posted On: Sat, 09/12/2015 - 21:56
Hot dog shed
One day I came across this great Vienna Beef hot dog mural just lying around in the alley behind my house. The local grill (Mr. G's Beef ~ Pizza) had gone out of business and it had been ripped out and left for the trash heap. I couldn't let such a treasure go to waste, so I decided to incorporate it into my upcoming garage shed build.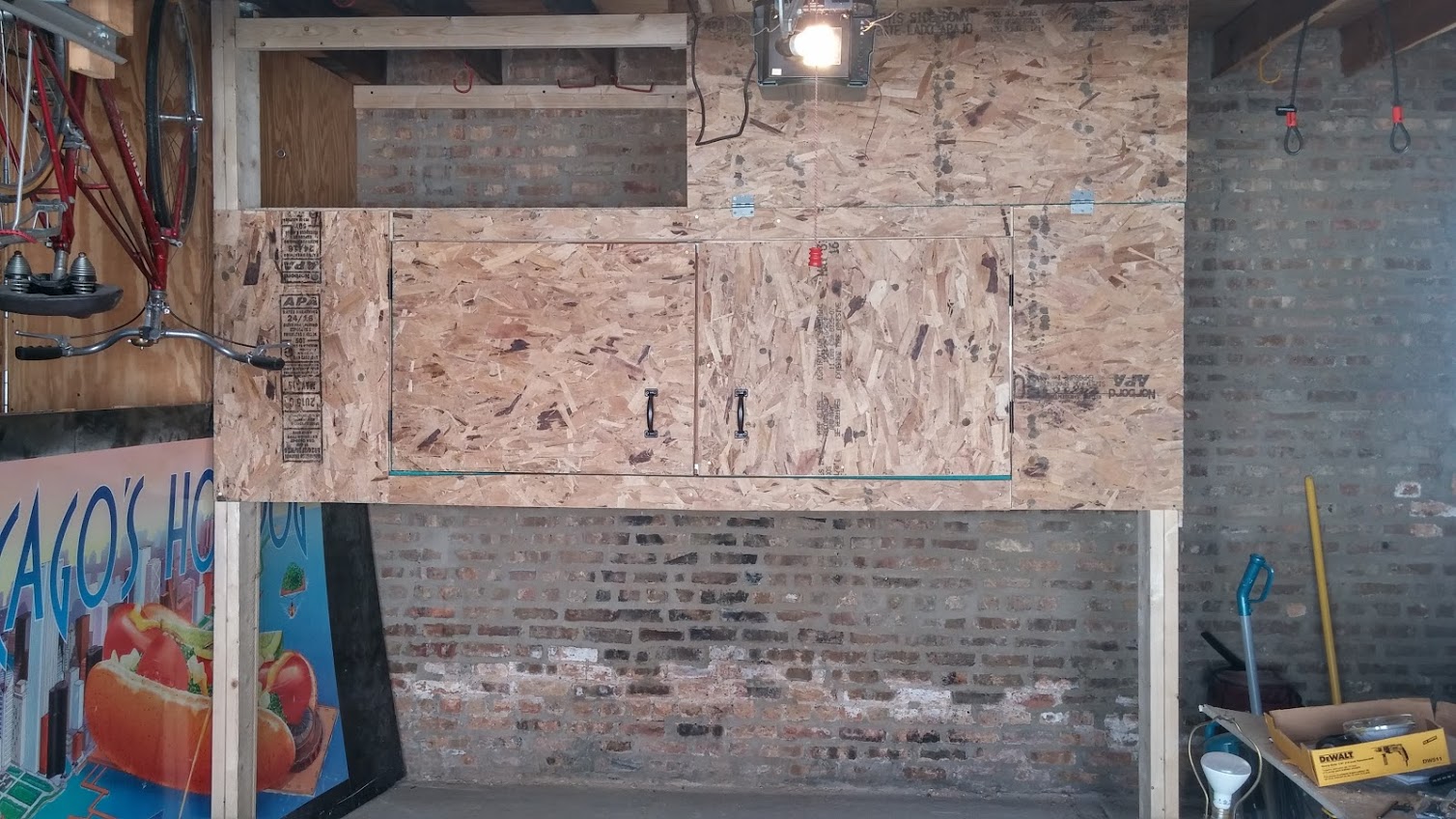 Got inspiration from my neighbor. Mine has an upper compartment.
Cut up the sign to fit on and around the doors.
Okay, well it looks ridiculous. Mission accomplished!